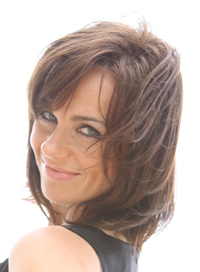 Katerina was always interested in beauty and skincare treatment. After moving from Europe to South Florida, she joined Florida College of Natural Health in Fort Lauderdale where she graduated in 2008 as Skincare Specialist and certified Clinical Electrologist. She also obtained additional certifications from Image Skincare Aesthetic Institute. Later on, she continued her education towards eleylash extensions, where she also gained the lash specialist certification.
In 2016, Katerina graduated at Academy of Cosmetic Arts and Sciences in the field of Micropigmentation - Permanent Makeup and Stimulated Brow Hairstrokes.
She is constantly educating herself on progressive treatments and products to make sure you and your skin and eyelashes are always healthy and beautiful.
Katerina takes time to listen to each client's needs and customizes for them a treatment that achieves fabulous results.